The Inimitable Women of Pediatrics: Jessica Darling
Ashley Dummer Apr 02, 2021
The Indiana School of Medicine's Department of Pediatrics is no stranger to employing successful women. In celebration of the end of Women's History Month, this is a great opportunity to highlight some of the women and the incredible work they do for our organization, community, and for the field of medicine.
Jessica Darling's story began in Ireland where she was born and lived until she was four years old. Her family then moved to Indianapolis, where Darling was raised until returning to Dublin for college. She attended Trinity College studying English Literature. Darling jokes that while studying the greats like Chaucer, Shakespeare, and Austen is much different from her current work in Pediatric Education, those studies gave her strengths in interpreting and implementing language and professional writing that she uses every day. Darling serves as the senior fellowship coordinator for the department of pediatrics and executive administrative assistant to the vice chair of pediatric education, Bobbi Byrne, MD.
Darling's journey with Indiana University School of Medicine began in 2001 during a time she affectionately calls her "gap year" between high school and college. That summer she started working with the division of pediatric hematology/oncology as a chart room attendant, assisting with medical record management and patient data. Each summer upon returning home from university, the division would hire her as an intern where she worked on a variety of projects ranging from changes to billing & coding systems to assisting the clinical research office (CRO) with audit preparation to division event planning and general administrative responsibilities.After returning home, Darlingstepped into a clinical role within the division in patient/appointment scheduling and in 2012 she transferred to an administrative support position that included the responsibility of fellowship coordinator.
In 2018, Darling was awarded her current position within the department, which allows her to assist divisions within Pediatrics in managing their fellowship programs, adhering to GME (Graduate Medical Education) standards, recruiting new fellows to theirprograms, and even creating new fellowship programs. Since Darling's start, the fellowship training programs have seen significant growth, they have added additional training slots for existing programs, have recently accredited 3 new ACGME (Accreditation Council for Graduate Medical Education) training programs and have added many fourth-year certificates in a variety of disciplines. Pediatric Education has also introduced the concept of combined fellowship coordinators, giving the divisions education specialists who focus solely on training and support for fellowship programs. The third combined program coordinator begins later this month.
In speaking about the variety of positions throughout Pediatrics that led to her current position, Darling states, "I think this gives me a somewhat unique approach to how I consider problems and solutions because I am actively aware of the impact that every program or curriculum change you make for the learners affects clinical and administrative processes as well."
Darling's work doesn't stop with the end of a work week, she is also actively involved in her neighborhood alliance. She currently serves in the role of vice president where she co-manages scheduled monthly meetings, twice yearly neighborhood clean-ups, fundraising for local schools and holiday gift giving. The alliance also helps update and revise community Quality of Life Plans, renovated a local park and helps fight the gentrification of their area.
Another of Darling's "jobs" was something she stumbled upon. To assist two friends in love, Darling became ordained to be a wedding officiant. She now regularly officiates weddings for friends. "I've traveled as far as Lake Como, Italy, and as close as the Biltwell Center, to help couples pledge their love and support to one another in front of their friends and family. It's a pleasure to help them develop a ceremony that truly reflects their relationship, and as a bonus, I get a front row seat to the wedding."
In her free time, Darling is an avid reader, puzzler, music lover and all-around home DIY-er. Her partner, Aaron, and their two furry friends, Murphy, and Angus, complete her. Darling is looking forward to attending music festivals and concerts in midtolate 2021 as well as renewing and strengthening her bonds with friends and family.
The views expressed in this content represent the perspective and opinions of the author and may or may not represent the position of Indiana University School of Medicine.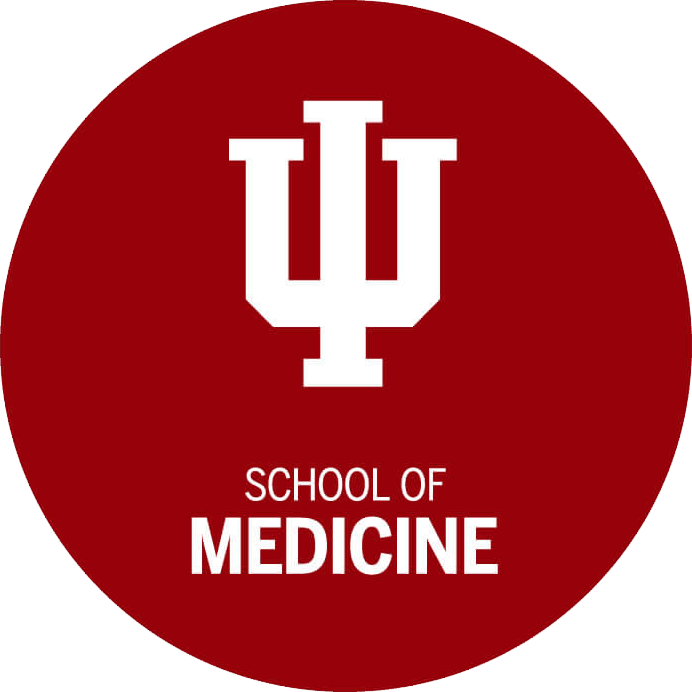 Author
Ashley Dummer
Ashley Dummer is a Communications Specialist in the Department of Pediatrics. She has worked in Pediatrics since graduating with her degree from Indiana University.